Trees are essential to life and our goal is to keep them healthy and looking beautiful. No matter where you live there are always a wide variety of trees, plants and shrubs which all require regular care to insure they flourish and do not pose a risk during storms or just because they are old and diseased .
At M & M Tree Service LLC, we provide professional tree service using the most advanced tree cutting machinery and methods coupled with expert advice to give you a piece of mind when you need it.
Don't just trust any tree service, trust M & M Tree Service.
We are FULLY INSURED  and ACCREDITED by the B.B.B.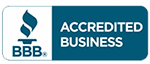 MS License No. #33152